My ten-year-old can make these by herself. We will never need another biscuit recipe because these are so incredibly easy to make and only call for 5 ingredients. These are great for breakfast or dinner and you can add some cheese or fresh herbs to change them up. They also work great for strawberry shortcakes! If you want to save your future-self some time, you can make a double batch, cut into shapes and freeze half. When you are ready bake them, take the frozen biscuits out of the freezer and pop them in the oven (they'll take just a few minutes longer to cook).
Easy Cream Biscuits
Makes 8-9 biscuits, depending on shape
Ingredients
Directions
Adjust your oven rack to upper-middle position and preheat oven to 450 degrees. Line your baking sheet with parchment paper or a Silpat liner.
In a medium bowl, combine flour, sugar, baking powder and salt. Stir in 1 1/4 cups cream with a wooden spoon until dough forms. If dough is still crumbly, add remaining cream a little bit at a time.
Turn the dough out onto a lightly floured surface and knead for 30 seconds. Pat into a 1-inch high square or circle. Cut out shapes with a cookie cutter, or cut circle into wedges. Bake until tops are golden brown, about 15 minutes.
Notes
Herb Biscuits – Add 2 tablespoons minced fresh herbs to flour mixture.
Cheesy Biscuits – Add 1/2 cup shredded cheddar cheese to flour mixture.
Freezer Biscuits – Freeze biscuits on a parchment-lined pan. Once frozen, place into freezer bags. Bake frozen biscuits an additional few minutes.
Recipe adapted from Cooks Illustrated.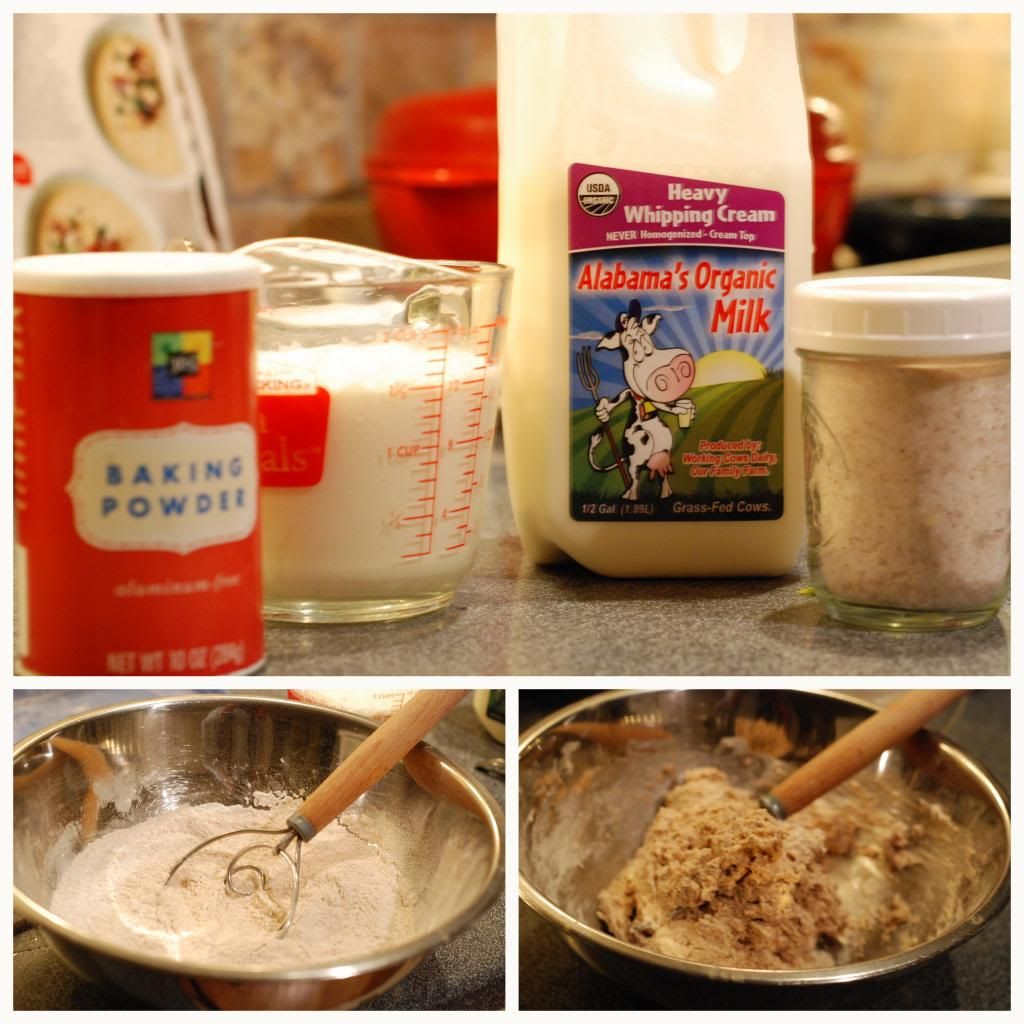 Some of the links on this site are affiliate links.  If you purchase a product through one of these links, your cost will be the same but Must Love Real Food will receive a small commission. We appreciate your support!