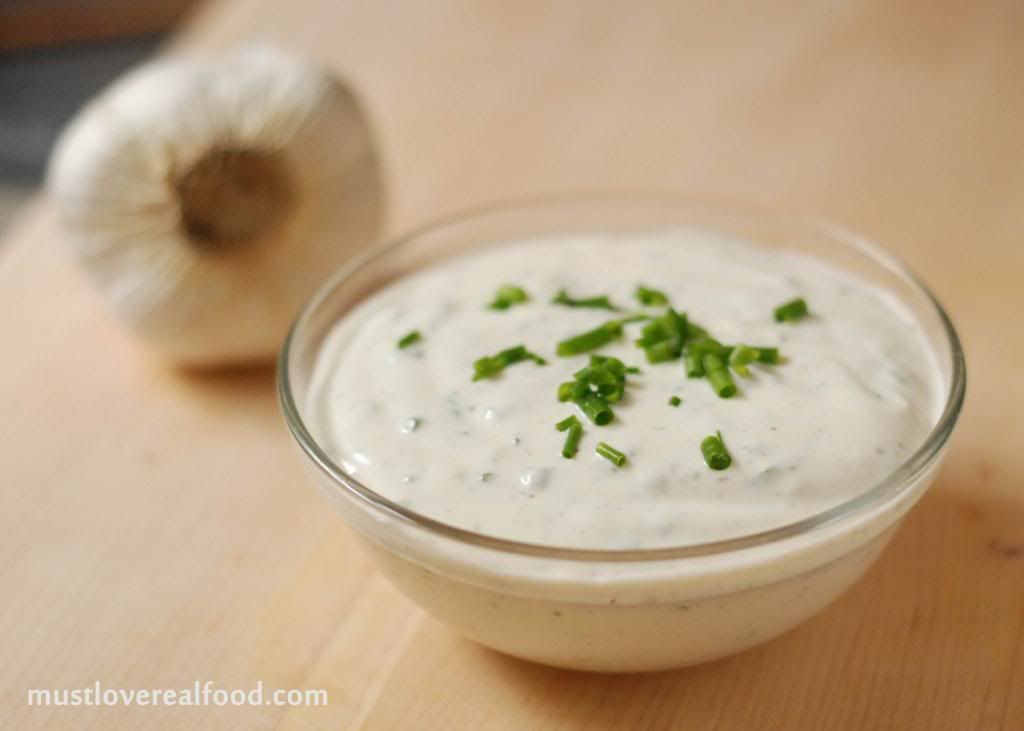 I quit buying that little packet of dried herbs for making ranch dip years ago and have never looked back. It's just too easy to make this dip (it's almost always in my fridge). Thin it out with some buttermilk, and you have some dressing for your salad. If you don't already have a little pot of chives growing in your yard, this is a good reason to start. By the way, don't use low-fat mayo or sour cream if you really want to eat good food. They are more processed, and won't satisfy you the way the "real" stuff will.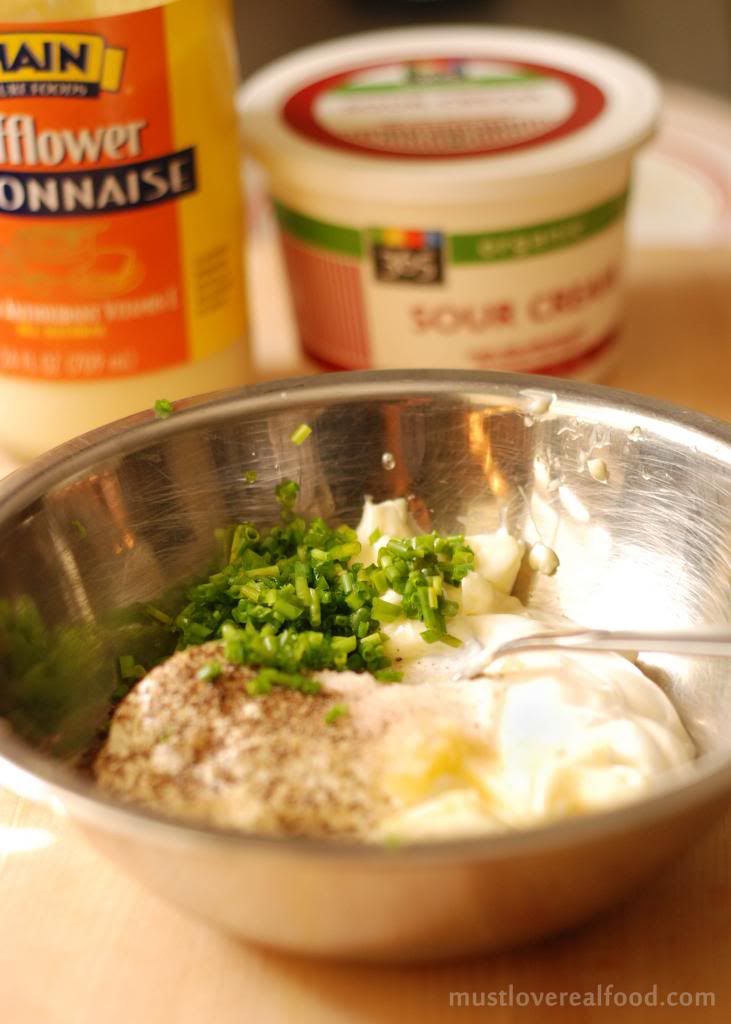 Homemade Ranch Dip
Makes about 1 1/4 cup
Ingredients
1 cup sour cream
1/4 cup mayonnaise
2 garlic cloves, minced
3 tablespoons finely chopped chives
1/2 teaspoon fine sea salt
freshly cracked pepper, to taste (I use a quite a bit)
Directions
Combine all ingredients in a bowl and taste; adjust salt and pepper if needed. Chill for a few hours to blend flavors.
Notes
* Play around with whatever fresh herbs you have available and change up the flavor!